'Swiss cheese model….of building a career in health and safety'
Published on:
17 Jan 2020
Indeed, building a career within health and safety is very similar. Throughout one's career there are blockers, identical to the layers of swiss cheese. The holes are "a trajectory of career opportunity" and if these holes are not lined up getting to your intended career goal is often impossible. These missed career opportunities leave at best, frustrated health and safety professionals and at worst a complete waste of human capital. Where a portion of our best talent is not given the opportunity to advance their career and implement ideas which could drive the whole industry forward and ultimately create a safer and healthier world.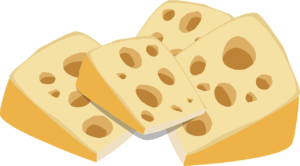 Let's look at some of these layers:
Slice number one – career goal
The first blocker which any health and safety professional has to overcome is to have a career goal. Sounds simple, however given the average person spends 90,000 hours at work I am often surprised at how little time is invested in this. I'm not saying you cannot have a happy, successful career without a plan, however this can often be due to luck rather than by design, and your career like a piece of seaweed floating at the whim of the business tide. A career plan does not have to track the next 40 years day by day in minute detail, however at least have an overall goal of where you want to end up with the next step in mind. As Mahatma Gandhi once said "The future depends on what you do today."
You don't have a plan? The great news is it is never too late. Most people don't start off with one and indeed a huge portion of people fall into health and safety rather than this being their career goal. However, once in the role they find they like it, are good at it and it gives them a platform to not only build a career but also add benefit to society. This is a great platform from which to build the plan. Keen to be Global Head of Safety for NASA? Love rugby and want to be Head of Health and Safety for the next Rugby World Cup? Want to launch your own Health and Safety Consultancy? Why not? Once you know where you want to get to you can start putting in place the steps to get there.
Slice number two – qualifications
There have never been more alternatives to qualifications in health and safety. Like a health and safety qualification smorgasbord. NEBOSH providers are constantly competing to create solutions to make their courses more appealing in a busy world. NCRQ offers online courses with excellent interaction with tutors. University of Middlesex, Greenwich, or NVQ 5 for those who prefer this route…whatever your learning style there is something for everyone.
Once you reach the point where you are applying for senior management roles, qualifications will probably not be as critical. Until then, it is likely that they will play a big part. IOSH Membership is a given, join and get to the grade you need to achieve your goal.
Once you know where you want to get to and have the qualifications to achieve this, you need to have the knowledge of the roles which will get you to your goal. In order to achieve this it is likely you will need to build a network. Particularly at senior levels, the more people you know and that know you, in the space you want to end up in, the more likely jobs will come up which are relevant for you – this will be both you being in a position to see the roles when advertised but also the roles coming to you. Be selective in building your networks but create a professional network of Health and Safety Directors, specialist Health and Safety Recruiters, industry experts, speak at events, attend conferences. You will likely only move roles 4-7 times in a career over a 40-year span – when the right role come up you need to know about it.
Slice number three – non-technical skills
Finally, the more senior you become in your career the less you may use your technical skills, more important will likely be personality and non-technical competencies. The ability to persuade, influence and achieve buy-in for health and safety priorities from top management and the workforce are essential for any senior health and safety leader. These are also the skills that are in the highest demand and they distinguish the best candidates when applying and interviewing for senior management roles.
A great place to map these competencies is IOSH's excellent new 'Competency Framework'. From here there are a myriad of ways to develop – start with your HR Team they should be able to help, mentors, external courses.
Slice number four – luck
The final slice of cheese is luck. I have never been a massive believer in the 'L' word and believe you make your own luck. However life changes, this is fine. Don't just give up on your goal and go back to floating in the ocean! Refine your goal to something which can be potentially be achieved and hunt it down with a passion. Great saying from the late Steve Jobs – "you can only connect the dots looking backwards" – set a goal, work hard, be passionate and the world will conspire to help!
James Irwin is a director at Irwin & Colton, a specialist recruitment consultancy across health, safety and environment.