NEBOSH unveils new-look General Certificate
Published on:
12 Sep 2019
Taking on board the comments form business and managers, NEBOSH says that the refresh means the qualifications now better reflect the needs of today's workplaces, with a greater emphasis on risk management.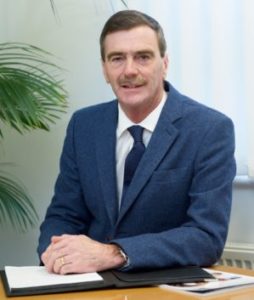 Around 300,000 people worldwide hold a NEBOSH General Certificate, which is recognised by many high-profile organisations including Maersk, The Football Association, Thames Water, Shell, Skanska, Nestle and the Dubai World Trade Centre.
NEBOSH Chief Executive, Ian Taylor, said: "To go home safely at the end of the working day is a right, not a privilege; our General Certificates help secure that right for people all over the world. Through an extensive consultation process we captured not just what companies want their people to know – but what they need to be able to do. We've made sure the refreshed qualification truly meets the needs of the hundreds of thousands of organisations and learners it's designed to serve."
The assessment has also been updated. Learners will undertake a single question paper to assess what they know whilst a practical risk assessment will assess what they can do. This holistic approach will ensure successful learners return to work and instantly add value to their employers and colleagues.
Ian added: "Risk management is a key part of the role for anyone with health and safety responsibilities, so we've made it central to the new-look certificate. Thanks to our practical focus on the real, everyday risks that people encounter, our learners will learn how to identify and manage these risks, so they provide real value to their employers – protecting people and protecting profits.
"What's more, people embarking on a health and safety career will gain the skills and recognition they need to succeed."
Available through hundreds of official Learning Partners across the world, the NEBOSH General Certificate can be taken via online, face-to-face or blended learning options. Learners will gain essential skills relevant to every workplace.