World Suicide Prevention Day: Employers need to challenge their perceptions of suicide
Published on:
10 Sep 2019
The World Health Organization estimates that over 800,000 people take their own life each year – that's one person every 40 seconds. Up to 25 times as many again make a suicide attempt.
A Daily Telegraph report said that people spend 47 years of their lives at work, so it's important that businesses are able to support those affected in the workplace.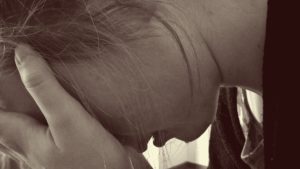 Perceptions of suicide
For men aged 20-49, suicide is the most common cause of death, but women are more likely to attempt suicide than men – with one in 14 women attempting suicide, compared to one in 25 men.
Suicide is a complex subject, and employers will be better placed to support their staff if they have a fuller understanding of the issue, including ways in which they might be able to reduce the risk of their employees being affected. Regardless of age, gender, social status or wealth, it can affect everyone.
Workplace support
According to the International Association for Suicide Prevention (IASP), workplaces are important areas for suicide prevention – as work can provide a sense of purpose and belonging, whilst also being a place to make social connections.
The Samatirans says: "Reaching out to people who are going through a difficult time can be a game changer. People who are feeling low or suicidal often feel worthless and think that no-one cares.
"Small things like hearing from friends or family, feeling listened to or just being told that 'it's ok to talk' can make a huge difference.
"Start a conversation today if you think a friend, colleague or family member may be struggling."
Employers play an important role in encouraging employees to:
Break bad habits: Consider offering alcohol-cessation programmes. The risk of suicide is eight times greater when someone is abusing alcohol. British women are now among the world's top drinkers, and men are more likely to use drugs and alcohol in response to distress.
Talk to someone: Offering mental health first aid training helps managers to spot the signs of stress and anxiety, and to signpost staff to support before issues escalate. The Samaritans highlight the importance of being able to talk about suicidal thoughts as a means of preventing it from occurring, and employers can help support this dialogue. Employee assistance programmes (EAPs) can also provide much-needed access to confidential counselling.
Exercise: Research by the Department of Health highlights how being physically active can reduce someone's risk of depression by up to 30%. Encouraging staff to exercise can be through company organised fitness classes or providing discounted gym membership.
Take care of health: Mental and physical health are intrinsically linked. Private medical insurance, cash plans, health screening, occupational health are all available to provide support for employees' physical health, which can also support their mental health.
Communication
None of this will be effective though, unless employees know it is available. So, it's important to target messages to different segments of a workforce. We know the link between men misusing alcohol and risk of suicide, for example, so tailoring communication about this and the support available to this group is vital.
Similarly, commentators suggest that women are more prone to feeling the pressures of being in a "sandwich generation" (looking after parents and children) and the damaging "selfie culture" with unrealistic expectations of what to look like, and this may be central to them being more likely than men to attempt suicide. Understanding the pressures different groups and individuals are under can help to ensure that support and communication is tailored.
Brett Hill, Managing Director, The Health Insurance Group said: "We believe the first step is for businesses to challenge their perception of suicide – who it can affect and why. Increased understanding can ensure suitable measures can be put in place to prevent the worst from happening. From providing physical and mental health initiatives, to offering group protection that can support families affected by suicide, there is a wealth of support available to help employers play a crucial role in prevention and provide ongoing support."